Amanda Engström
Based in Stockholm, Amanda works as a senior planner at Weber Shandwick Prime's Marketing Communications offering, focusing primarily on strategic planning centering on creative strategy.
Our ambition is to be a game changer, and to deliver on that we need a collaborative culture.
Question and Answer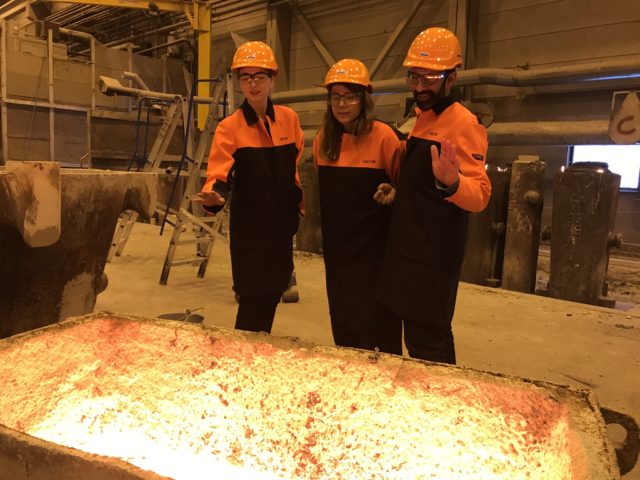 How long have you worked at Weber Shandwick?
I've been working at Prime, Weber Shandwick in Stockholm since 2012. I did a year as a deputy CEO at another Swedish agency but decided to come back to Weber Shandwick because of the interesting mix of people, brave clients, and challenging tasks that allows me to continuously learn and develop.
What's the best thing you've ever seen happen inside the Weber Shandwick offices?
To me, what's best about Prime Weber Shandwick is a lot about the people. Our ambition is to be a game changer, and to deliver on that we need a collaborative culture. So many times, I've seen colleagues helping each other out in demanding situations, sharing experiences to make projects better, and encouraging team members to dare go beyond their comfort zone to develop. That's inspiring!
In five words or less, how would you describe your Weber Shandwick colleagues
Ambitious, courageous, curious, and kind.
What's the coolest (or weirdest) place a project has taken you?
To a steel mill!
Either/Or

Coffee or Tea?
Coffee! I take it with soy milk at least 6 times a day...

Paperback or eBook?
Paperback, of course.

Dogs or Cats?
Stray dogs! There are millions of beautiful souls around the world just waiting to be your most loving and loyal friend! I adopted a Romanian stray dog named Kompis ("buddy" in Swedish).
Who is someone that inspires you right now?
Sara Danius, former permanent secretary of the Swedish Academy awarding the Nobel Prize in Literature. She was the first woman to lead the body and the first to quit, because the academy refused to cut the ties to a major cultural profile who received substantial financial support but is now accused of assaulting women for over 20 years. She also happens to be the most stylish woman in Sweden… (Google it!).
What's your favorite restaurant in Stockholm?
Växthuset ("the Greenhouse") — a vegan restaurant with ambition and the best selection of organic wine in Sweden.
What's your favorite way to unwind in your free time?
I worked on the "72 Hour Cabin" project and am a strong believer in the benefits of spending time in nature, which is what I always do in my free time!
What is your most-used app on your phone?
Bukowskis! Scandinavian auction house for quality art and design, I'm obsessed with '70s and '80s furniture.
Where would you love to travel in the world to gain inspiration?
Beirut!
What's your favorite metaphor or phrase to use at work or in a pitch?
The 10 year rule. Aim to do something that still exists in 10 years or that people will remember in 10 years.
---