Jack Leslie
With a long track record of helping clients synthesize global political, economic, cultural, and communications trends into innovative strategy, Jack is a pioneer of stakeholder engagement and political consulting.
Today, it's much more about conversation than it is about communications. It's much more about inspiration than just information, and it's very much a time of values and not just value propositions.
Profile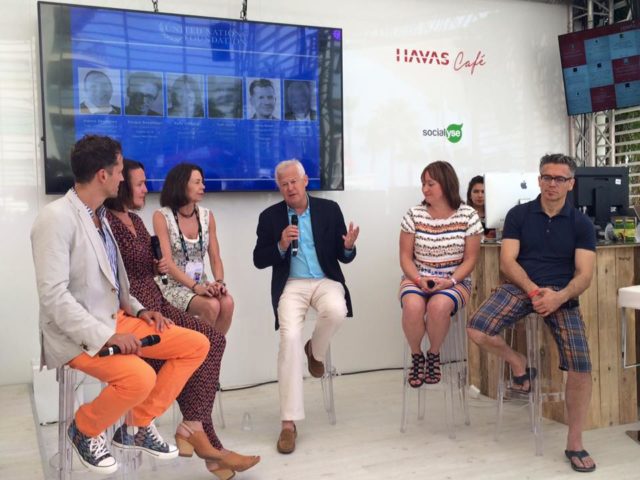 Jack's Story
Jack Leslie is Chairman of Weber Shandwick, one of the world's leading global communications and engagement firms. A strategic communications executive, political consultant and international development activist, Jack brings a long track record of helping clients integrate global political, economic, cultural and communication trends to create innovative, forward-looking strategy and plans. Some of the companies he has counseled include American Airlines, Bank of America, GE, HP, Johnson & Johnson, MasterCard, Merck & Co, Microsoft, Nestle, Novartis, PepsiCo, Pfizer, Siemens, Unilever and YUM! Brands.
Jack is one of the pioneers of stakeholder engagement and political consulting. He has been involved as a communications and political strategist in many of the most highly visible campaigns on three continents over the past 30 years. He was also instrumental in developing successful reputation and public policy campaigns for the credit card, food biotechnology and pharmaceutical industries.
Jack was appointed by President George W. Bush in 2003 to serve on the Board of Directors of the U.S. African Development Foundation. He was appointed Chairman of the USADF Board by President Barack Obama in 2009, and was re-confirmed for the position by the U.S. Senate in 2016. He was also appointed to the President's Advisory Council on Doing Business in Africa in 2016. Jack is a member of the Council on Foreign Relations, member and former Chairman of the U.S. Agency for International Development (USAID) Advisory Committee on Voluntary Foreign Aid, Chairman of Duke Global Health Institute's Board of Advisors and former Chairman of the Ron Brown Scholar Program. He is also a member of the board of directors for the Elizabeth Glaser Pediatrics AIDS Foundation, a member of the InterAction Business Council Advisory Board, a trustee of the Circumnavigators Foundation, and former Chairman of the Board of USA for UNHCR (the UN Refugee Agency).
Jack began his career as an aide to Senator Edward Kennedy, serving as his political director and as Executive Director of the Fund for a Democratic Majority. He joined Sawyer Miller Group, a prominent political consulting firm, in 1983 and became president of the company in 1985. During the 1980's and 1990's, Jack provided political counsel to dozens of presidential and statewide campaigns in the United States, Latin America, Asia and Africa.
Jack is a graduate of the Georgetown University School of Foreign Service.
---